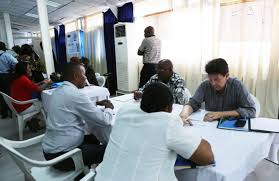 When to Consult a Labor Attorney Introduction
Labour attorneys, in some countries, are also referred to as labor lawyers. Their primary role is to legally represent employers, employee or unions in disputes where the labor law has been violated.
Scenario Where Someone Has to Consult with a Labour Attorney
There are various instances which can force someone to refer to a labor attorney. As mentioned earlier, companies, individuals working in given organizations or worker unions can seek advice from the attorney, whenever they feel that the employment relationships are at trial. Some of the instances are as explained below.
Mistreatment and Discrimination
Employees might be mistreated at work on different occasions by their seniors. It can arise due to several misunderstandings between them and their employers. Of the common mistreatment cases that have been reported is sexual and physical abuse. Other than that, one can be discriminated on various circumstances. Most discrimination cases encountered are due to gender, race, color and ethnicity background. Discrimination and mistreatment are a huge breach of labor law. One is advised to consult an employment lawyer in case this happens.
Unlawful Termination
Unlawful termination is also called wrongful dismissal or wrongful discharge. Here, a worker's contract of employment is stopped by the employer, violating terms of the contract of employment. It Has been on the rise worldwide with several cases reported. Among the popular ones, employees have been forced to retire earlier whereas others have been denied their retirement benefits. Other employees are also unlawfully dismissed whenever they refuse to commit illegal acts as directed by their employers. A labor attorney can be of very vital importance on this. He will provide advice regarding the same and if necessary file a lawsuit and represent the affected victim.

Conclusion
Labour laws, apart from the just mentioned can be many. Besides, they are different in given nations. It is, therefore, necessary for one to consult with a certified labor attorney from his state for guidance whenever such need arises.